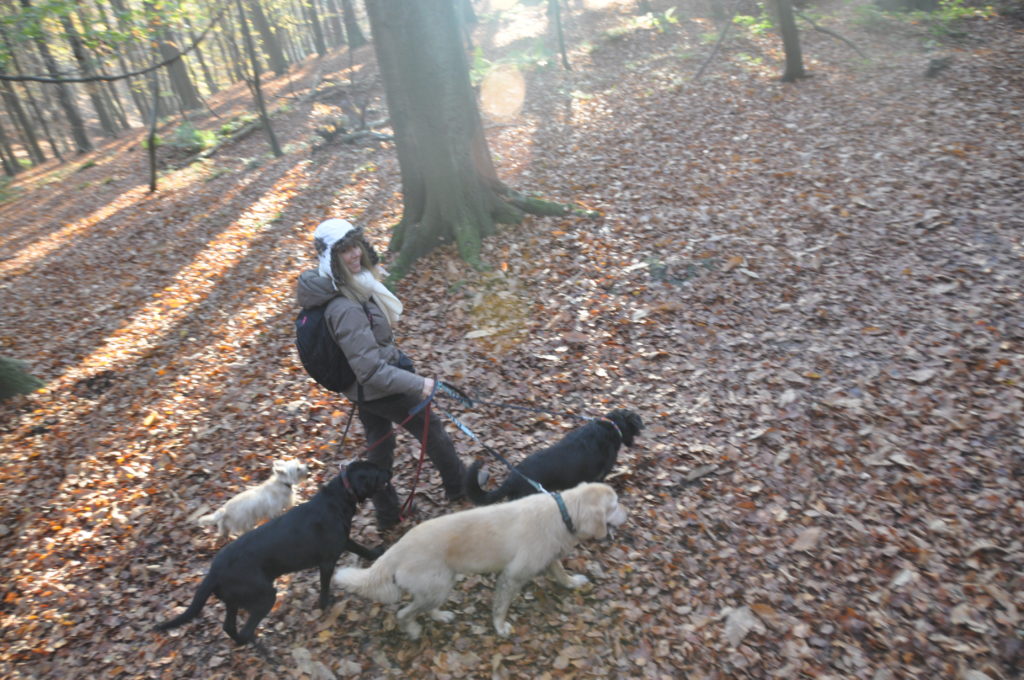 The woods are a true paradise for dogs !
Located in Brussels South-East, the Forêt de Soignes spreads its 5000 hectares on the three Belgian Regions (Brussels, Flanders, and Wallonia). Enough to satisfy your dog's walking needs, and yours!
One of the biggest urban forests in Europe, it's also famous for its beeches, which represent 80% of the flora.
The « Bois de la Cambre », The « Bois des Capucins », the Tournay-Solvay park, le Solvay domain in La Hulpe, the Tervuren woods and the "Rouge-Cloître" are also part of the whole Forêt de Soignes.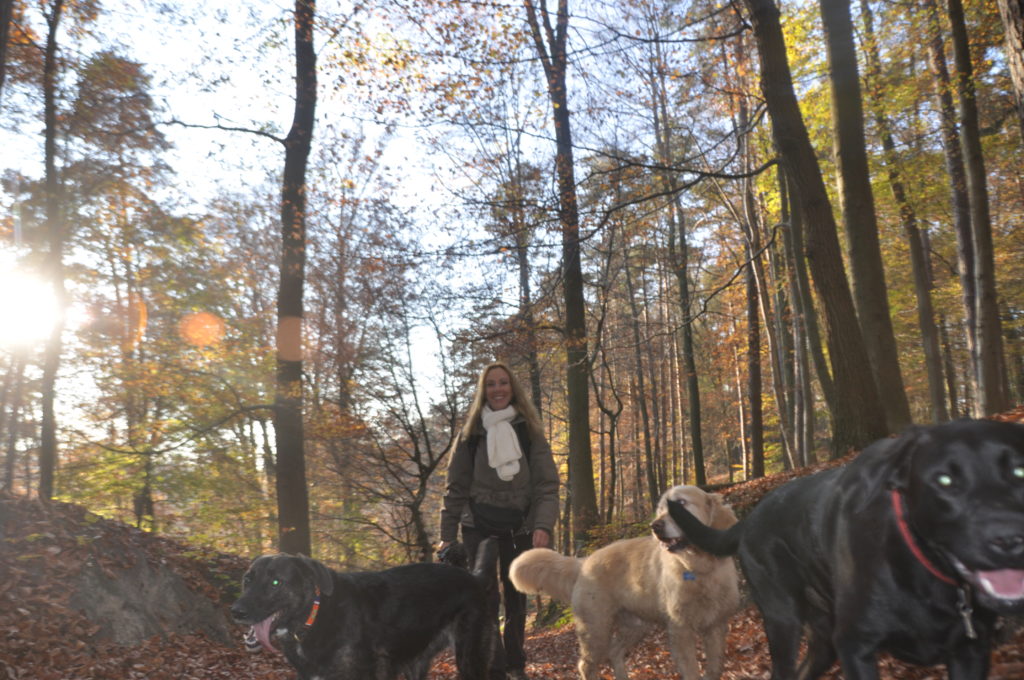 Your dog in the woods: some legislation
In the Brussels area of the forest, you can walk off paths and unleash your dog, as long as it's under control. On the other hand, in particular areas, like a nature reserve – clearly indicated by a sign – you have to stay on the path and keep your dog on the leash.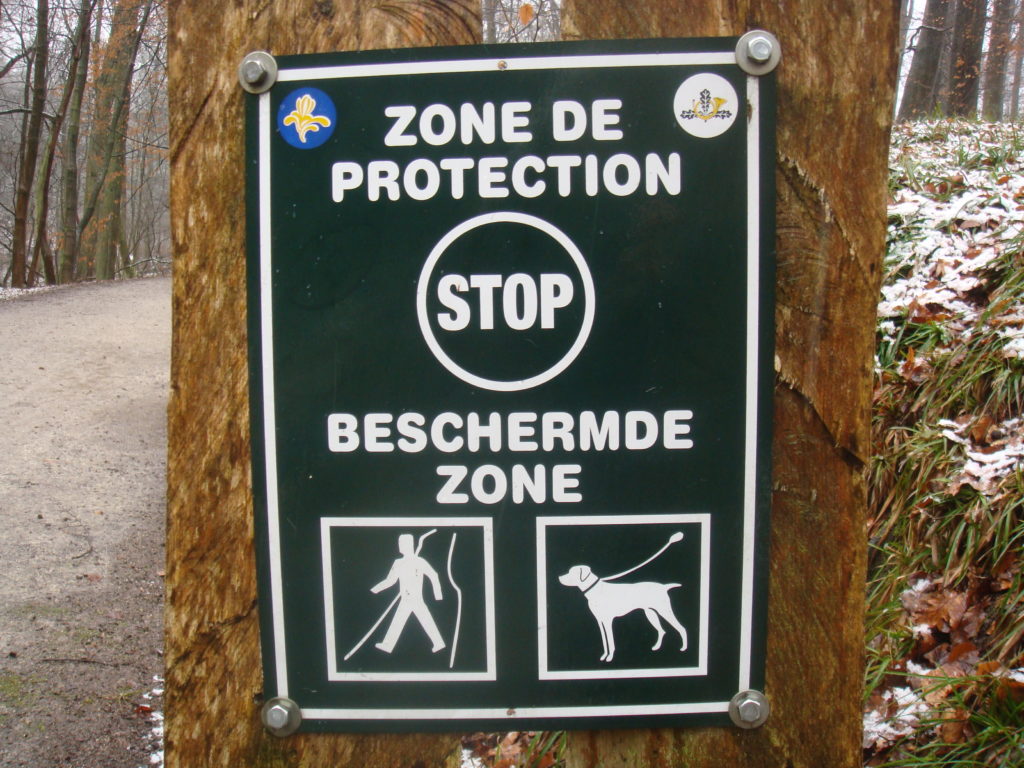 In the Flemish and Wallonia areas, dogs must constantly remain on the leash.
The professional insurance I took out covers any damage your dog might cause in the woods.
The Dog Nanny in the Forêt de Soignes
In order for your dog to get his share of fresh air, all the walks take place in the forest.
It's one whole hour of exercise, chase, discoveries, interaction with other dogs, and just plain fun … for a HAPPY doggy!
Sonia Quertenmont, your Dog Nanny